In recognition and celebration of the 50thanniversary of the Jazz Studies department and the Jazz Studies program, New England Conservatory is hosting Jazz50, a year-long series of concerts and events. On stage will be the distinguished jazz alumni, faculty, students and special guests offering an incredible array of musical and compositional talent. Performances are to be to held at NEC's acoustically superb Jordan Hall, providing an intimate and versatile setting. And several other performances are scheduled in New York City, which will serve to round-out the concert venue opportunities for audiences to enjoy a full, stellar cast of jazz artists, ensembles and orchestra. The celebration will take place during the 2019-2020 academic year in Boston and New York City.
Taking a look at even a partial list of alumni and faculty of the Jazz Studies department at the New England Conservatory confirms a very high-bar in musicianship, composition, performance and influence in the jazz world. Prominent alumni of NEC read like a who's who of jazz as the faculty has been distinguished by its wide range of important artists including trumpeters Ralph Alessi and John McNeil; saxophonists Jerry Bergonzi, Jimmy Giuffre and Steve Lacy; drummers Billy Hart and Bob Moses; pianists Fred Hersch and Jason Moran; bassists Dave Holland and Cecil  McBee; and trombonist-composer-arranger Bob Brookmeyer.  Vocalist Dominique Eade, who graduated in 1984, became the first jazz performer to receive an NEC Artist Diploma in 1989, joining the faculty and becoming a magnet for gifted young vocalists such as Kris Adams, Rachael Price, Luciana Souza, Sara Serpa, Lisa Thorson and Patrice Williamson.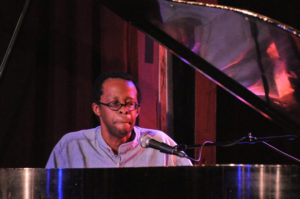 As an indication of historical achievement, NEC's jazz faculty boasts six of its most eminent as having received MacArthur "Genius" grants (Steve Lacy, George Russell, Ran Blake, Gunther Schuller, Jason Moran and Miguel Zenón).  In addition, Schuller, Brookmeyer, Russell, and Ron Carter have all been named NEA Jazz Masters. 
As stated by Ken Schaphorst, trumpeter, composer, conductor and chair of the Jazz Studies Department since 2001, "don't take our word for it. Jazz Times writes: 'NEC's Jazz Studies department is among the most acclaimed and successful in the world; so says the roster of visionary artists that have comprised both its faculty and students.' "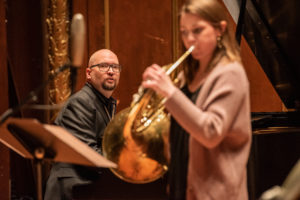 The birth of the program starts with Gunther Schuller, nearly 50 years ago, a renown American composer, conductor, horn player, author, historian and jazz musician. He was named President of the Conservatory in 1967, and moved quickly to incorporate jazz into the curriculum. As related by current chair Ken Schaphorst, "Schuller was a renaissance man, loved jazz and thought jazz should have a place at the conservatory(NEC)." Aside from all his musical talent and accomplishments, as Schaphorst elaborates, Schuller was also "the perfect ambassador for this idea" of bringing jazz into this conservatory, "forward looking and at the same time using an historically based approach to teaching jazz." Schaphorst is also quick to credit Carl Atkins, jazz saxophonist and the first chair of the program in 1969, with the vision and personal standard to create the first class of students "with a connoisseur's discernment and in 5 to 6 years, set the foundation."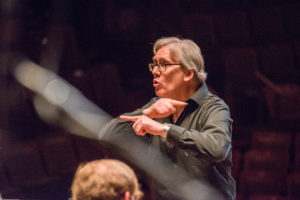 Currently stewarding and passionately involved as chair of the Jazz Studies department, and an accomplished musician and composer, Schaphorst also directs the NEC Jazz Orchestra as well as teaching classes in Jazz Composition and Arranging, with a focus on the music of Duke Ellington, Gil Evans and Thelonious Monk.                                                                                                                                                                                                                                       
The key concept introduced by Schuller, as NEC's Jazz Studies department founder, and further developed by original chair Carl Atkins, was mentorship. The foundation of NEC's teaching and success begins with this mentorship, a relationship developed in lessons between students and the prominent faculty artists. As stated by Schaphorst, "you see a private teacher and a bond is naturally formed through the process – that tends to be significant." Founder Schuller's influence again is also seen in faculty selection that nurtured this direction,
"Gunther Schuller hired artists who were involved in the making of jazz, the creation, the composition of jazz."
With jazz luminaries as faculty members such as Bob Brookmeyer, Fred Hersch and Ran Blake, to name a few, students had teachers not only professionally grounded, but with a view from the top of the jazz world. Dan Tepfer, an accomplished jazz pianist, composer and musical arranger and alumnus, remembers the impact of such exceptional mentorship, "the beauty of studying at NEC was that the faculty I got to interact with, and really got to know well, was the jazz scene at the highest level."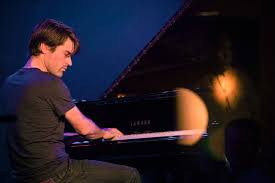 Dan Tepfer particularly credits Danilo Perez, jazz pianist, composer and founding director of Berklee Global Jazz Institute and an early faculty mentor at NEC, as having a major influence on him as an exceptional teacher.  Chair Schaphorst recalls this specific mentor-student relationship, "Danilo(Perez) pushed him(Dan Tepfer) really hard – challenged him to do things maybe he'd never done before."
Tepfer will be performing at NEC's Jazz50 celebration in October at Jordan Hall in a tribute performance, Jazz Advance: The Legacy of Cecil Taylor along with an all-star line-up of jazz musicians and veterans including Matthew Schipp, jazz pianist(former student), Bruce Brubaker, concert pianist(faculty), Ran Blake (faculty), Ethan Iverson, jazz pianist (faculty), and Joe Morris, jazz guitarist (faculty).  The legendary Cecil Taylor, an alumnus of NEC, was classically trained and then one of the pioneers of free jazz who collaborated with many peer musicians including John Coltrane and formed a quartet with Steve Lacy(former faculty) in the 1950's. Taylor had a major influence on his generation of musicians but also more recent students of NEC's Jazz Studies Program. Tepfer recalled a performance at NEC's Jordan Hall in Boston whereby he was "blown away" by Taylor, "how very special it was to hear his music live – his energy, and how disciplined and structured he was."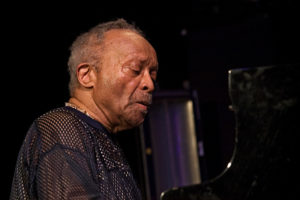 Between the chair of the Jazz Department Ken Schaphorst's guidance and vision and an ever dynamic and exceptional faculty, NEC will continue to follow the direction of jazz and its many forms. A question sometimes asked in academic and media circles is whether jazz is in a healthy place. Schaphorst responds, " jazz has that openness to change in its DNA." Clearly, NEC's Jazz50 2019-2020 line-up, performances and corresponding Jazz Studies program will continue to reinforce and drive the evolution of this truly unique and versatile music.