In all his years as the legendary music promoter of the Boston area and cultivator of many renowned jazz musicians and artists, Fred Taylor hardly expected someone to be promoting musical acts for his benefit. But on the evening of September 12, at the Berklee College of Music's Performance Center, this long-overdue acknowledgment took center stagewith an all-star cast of jazz musicians who were much more than simply booked acts, representing instead a circle of closepersonal friendships with Taylor and his lifelong commitment to the promotion of the jazz art form.
The Berklee College of Music alumni list of artists from that evening's performance reads like a who's who in the jazz worldtoday: Pat Metheny, '96H, a multi-Grammy winning jazz guitarist, composer, and former Berklee faculty member; Terri LyneCarrington, B.M. '83 03'H, percussionist and composer, also Zildjian chair in performance at the Berklee Global Jazz Institute;Kurt Elling, Grammy-winning jazz vocalist, composer and lyricist; Grammy-winning jazz pianist, composer and educator Danilo Pérez, B.M. '88, and founder and artistic director of the Berklee Global Jazz Institute; John Patitucci, '97H, Grammy-award winning bassist and composer and Berklee artist-in-residence, perhaps best known for his work with Chick Corea and todayWayne Shorter; acclaimed chart-topping jazz and blues vocalist Catherine Russell, former Berklee faculty member; and the incredibly energized MC of the evening, Grace Kelly, B.M. '11, rising saxophonist (Late Show with Stephen Colbert), singer and composer. The evening was clearly set to provide the audience and Taylor with some extraordinary music—a line-up Taylorcertainly would have approved of—but this time the promotion and dedication was for him.
Beyond the legacy, Taylor receives widespread acknowledgment and appreciation from not only artists in the jazz world, but from contemporary popular music, R&B and rock, starting careers and taking chances with audiences all the way back to the1970's when he ran nearly round-the-clock evening club sets at Boston's Pall's Mall and the Jazz Workshop. He was also thecatalyst, juggling talent at his two clubs night after night from 1965 to 1978. Starting in 1991, he began building the reputation of Sculler's Jazz Club at the Double Tree Guest Suites Hotel, later to be ranked as one of the 10 best jazz clubs in the U.S. He maintained the highest standards musically, but also took chances with less commercial artists and emerging talent. From 2001to 2007 Taylor was artistic director for the Tanglewood Jazz Festival, and now he's assisting with the booking for a newventure, The Cabot, a recently reopened 1920's era theater in Beverly, MA. He hasn't slowed down.
This special evening at Berklee created an endowment scholarship fund in his name (The Fred Taylor Scholarship Fund at Berklee College of Music) and spoke to the feelings of thanks coming from a wide range of talent onstage, who in many cases credit Taylor with getting their first auditions or booking them early in their careers, and sticking by them. There was clearly asense of loyalty. Perez perhaps put it best: "Fred, you have never left us (as performers and friends) as you are here, in our heats."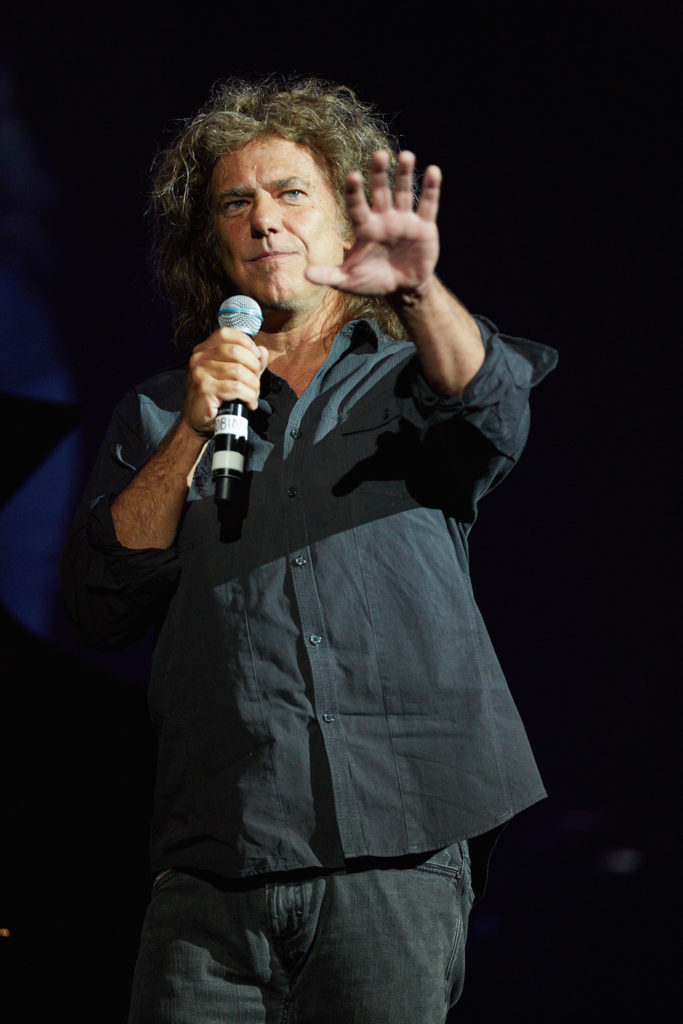 The evening began with a personal introduction from super-charged Kelly, a discovery and protégé of Taylor, with a relationship of support that developed early on. He said, "I've been working with her since she was 12 years old. I knew she was something special the first time I heard her play." Her parents, Bob and Irene Kelly, part of Taylor's unofficial extended family, wereinstrumental in organizing talent for this event. She was accompanied onstage by Robin Young, a 25-year-veteran ofbroadcasting on Boston's NPR news station, WBUR. She has followed Taylor's career all the way back in time, and reminiscedabout the early days, in the 1970 's listening to the many musicians who got their first break at Pall's Mall or Jazz Workshop.
On top of the launch of this scholarship fund, and its namesake, the audience was treated to stand-out performances from allthe talent on-board for this evening, with Jason Palmer, currently one of the most in-demand trumpeters and internationalperformers (also a Berklee Assistant Professor, Ensemble) as the show's music director. He asked each performer forsuggestions for songs. Palmer, who would be trumpet accompaniment and soloist that night, stated, "They say music keeps youyoung. I look to him [Taylor, who just turned 88] for confirmation."
Accordingly, a rich resource of "timeless standards" was chosen that allowed each musician and vocalist to be featured. A highlight was the variety of jazz vocalists, particularly the virtuoso Elling. bringing a Sinatra-like soaring range with highs and lows for Nat King Cole's "Nature Boy" and "Over the Rainbow" to pitch perfect melodic tones and later helped close the show with dueling "scat" singing against Grace Kelly's barrage of jazz notes from her sax. Russell belted out scorching jazz standards,and Kat Edmonson delivered with a softer, lighter vocal style in a ballad song, clearly directing her poignant phrasing towardsher mentor in the 2nd row.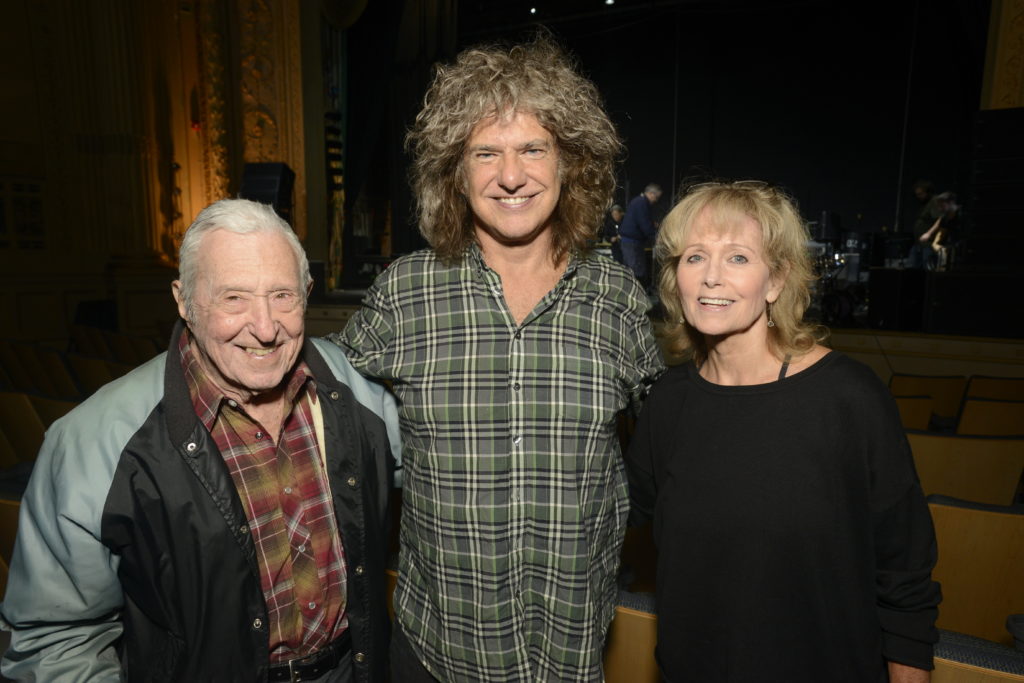 Backing-up all this action was a variety of stellar appearance by jazz stars such as seminal pianist Monty Alexander who shared the stage with Kelly for a commanding, soulful duet. Seated with Taylor throughout the evening was Metheny who did not perform but instead took to the stage to talk about his friendship, respect and the "currency" of honesty he found in his early mentor. He closed by saying, the "cultural infrastructure" that allows the music to exist, depends on the relationship all thesemusicians on the stage tonight shared with Taylor, and in his final poignant observation said, "All of us here tonight would nothave had the platform to develop our music without Fred Taylor."
As Taylor then took the stage, a spontaneous standing ovation began in the Berklee Auditorium that lasted for several minutes.He spoke briefly, and light-heartedly about having a life in music as the family he never had, as an only child, and unmarried —his passion being the musicians he's "raised" and their success, in which he has felt a partner. The establishment of this scholarship, in his name, for Taylor means more at an advanced age, a reflection that was not lost on him this evening, arranged in his honor, "The fact that there is a foundation in my name, that after I'm gone will keep the music going, that will continue todo the work that I have been involved in is a wonderful legacy."