The voice as an instrument in the hands of a masterful performer never disappoints an audience. At Berklee Performance Center, Saturday evening, Dianne Reeves showed once again that her depth of vocal range, purity of sound and taking listeners through the note scale on improvisational scat-style singing, is a beautiful vehicle for jazz and all other genre of songs. With a collection of career awards in the field of singing and jazz, including 5 Grammy Awards, an honorary doctorate of music from Julliard, and named a 2018 National Endowment of the Arts Jazz Master, Reeves seemed ready to relax and share her vocal gift with a near sold-out show at the Berklee Performance Center, presented by Global Arts Live. The crowd was clearly appreciative as a listening audience and rewarded with a mixed sampling from Reeves' songbook, crafting her voice to each song.
The performance began with just the four band musicians on stage, some members having been with Reeves since the 1980's. Peter Martin, piano and musical director, led the band into a blues tempo for other members to warm-up on and the results were pure improvisational. Long-time band partner from Rio de Janeiro, guitarist Romero Lubambo played soft note scales with expert fluidity, and bassist Reginald Veal, who would play both electric and stand-up bass, drove a resounding bass-line, and filling-in the rhythm was Terreon Gully on drums and cymbals, with steady resonant beat.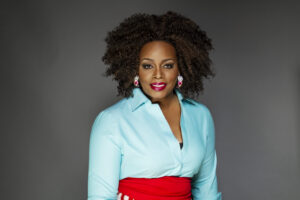 Taking to the stage with applause, Reeves effortlessly launched into a soft-voicing of the classic love ballad "The Twelfth of Never" by Paul Francis Webster, a song made popular originally by Johnny Mathis, but with the emotional jazz-phrasing, she soared from highs to lows, within an intimate moment. Offering another direction, Reeves returned to her superb rendering of Pat Metheny's "Minuano (Six Eight)", a singer's vehicle to soar to the heavens in just voice. Starting by taking her audience back to the roots of music with just low voice tones against the steadily building rhythm of drumming by Terreon Gully. Reeves then begins to climb the octave's slowly, exploring each range, creating her own interpretation of Metheny's melody made famous by South American singer Pedro Anzar. A fantastic solo turn is taken by guitarist Romero Lubamdo, who follows with a soft scale of notes climbing to the crescendo that Reeves tops- off at the end. Probably the single most powerfully moving jazz-improvisational piece of the evening.
Often re-introducing herself to the audience, sometimes "scat" singing her words, Reeves exudes a powerful spirit of joy on stage with an enormous smile and the audience feeds back on it. Spontaneously taking herself back to a nightclub-feeling ballad with a refrain of her lover in song "being everything that I adore" in varied flavors of her voicing, she changed the tempo of the evening once again.
Later in the set, Reeves shared a story about a favorite composition, "That's All", made famous by Nat King Cole, and originally played early in her career with close friend and musical soul-mate, 3-time Grammy Award winning jazz drummer and composer Terri Lynn Carrington, who has just become the Artistic Director of Jazz and Gender Justice at Berklee College of Music. That night, both musicians were last minute stand-ins at a local night club in Boston in the 80's and hadn't been able to re-hearse their set or this song before performing. Reeves spoke about the importance of "always being prepared for the un-prepared moment."  This evening's version of "That's All" allowed Reeves more room for vocal improvisation and then pianist Peter Martin took-off with a beautiful upbeat tempo solo to add a wonderful close to the song.
Also finding an opportunity to showcase long-time band member Lubamdo's South American roots on acoustical guitar, Reeves started Alan Bergman's "Like A Lover" with a soft vocal touch and then passed the melody to Lubambo for an exquisite solo. Another highlight that evening was a return to her jazzy cover of Stevie Nick's "Dreams". With particular emotional emphasis and refrain, particularly on the line "players only love you when they're playing", Reeves again added her signature to this familiar song.
Finishing off the set Reeves delivered the lyrics of Peggy Lee's "I'm In Love Again", a classic love ballad that again shows-off the trademark intimate voicing that she brings to remaking a melody her own. Given the score of musical arrangements she has embodied as covers in her career and this evening's testament to her voice's prowess still holding strong, the audience was left wanting more.