"The sound of it! Like a bolt to the brain." …. A recollection of the first time he heard a song and it stuck – at 5 years old – still clear for the songwriter on his 70th birthday. And still clear to me or any other fan is the memory of the first time we heard that hungry bellow, "Cause Your Miiiine !!" or surging chant "Heey-AH To-night!!" or other "utterances" unique to this man's voice. He is the maker of his own distinct anthology, a country rock-in', mystical, deep-rooted Americana sound that takes us right there in "Proud Mary" "Green River" "Born on the Bayou" "Up Around the Bend" or "Bad Moon Rising." We can thank the timelessness of John Fogerty, and hear his vocals shake us and the songwriting put us into the backwoods, running scared or foreboding a night or chasing a riverboat dream. With all these places he takes us, Fogerty becomes a true chronicler of his own creation – of the swampy, dark, reckoning and challenge of human fortitude and then reversing the tempo in the very next tune to an upbeat – foot-stompin', country-flavored rock and blues cut, with intro guitar riffs and vocal twang and grammar ("Chooglin", "Bye-You", Boy-Nin") – all a part of his indelible sound and signature.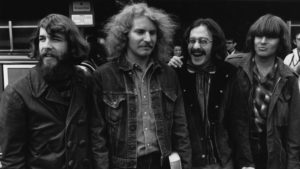 Finally, in his own words, Fogerty has written a telling memoir, "Fortunate Son." Taking us on this journey, we hear about the songsmith's world, built with these ballads and lyrics so familiar to several generations going forward. As importantly, he lets us inside his studio and shares the creative process that led to so many remarkable albums with his band Creedence Clearwater Revival (notably 3 of which, Bayou Country, Green River and Willie and the Poor Boys, outsold the Beatles in 1969 with 5 hit singles). Later, after the tumultuous break-up of his band in 1972, and fighting un-ending legal battles for ownership of his own songs and frivolous lawsuits against the integrity of his compositions, he would then spiral down a very dark hole. Fighting a wall of writer's block induced by anger and frustration with loss of ownership of his own material from CCR, Fogerty, by his own candid admission, would nearly self-destruct.
Only by following an intuition and pilgrimage, back to the sounds, smell and feel of the Mississippi south and its blues roots, did he eventually struggle with his own soul and find his creative vein again. Searching out the origins of black blues musicians he so respected, even visiting the gravesite of Robert Johnson, Fogerty found a new will. These struggles with his own internal demons and legal circumstances, and fight to maintain his high musical standards finally produced a Grammy award-winning album in 1998, Blue Moon Swamp, after 5 years of exhaustive studio work.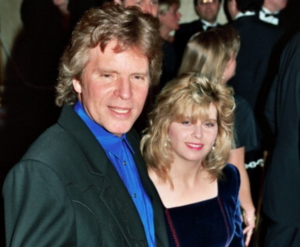 He also found love again in the midst of his near miss with recovery. Julie Fogerty became his confident, supporter, counselor and best friend – and they started a new family together. There are wonderful moments in this memoir, recounting their special bond and love for one another. Through a long process of pain and eventual success in his post CCR period, she helped him find his way back and enjoy a re-birth of his professional musical life.
These are the bookends of a career, that hold in between them an amazing story of a school band to chart topping success, and the fall afterwards of betrayal and debt, and final redemption of a kind that rings true to one of Fogerty's own heartbreak and deliverance songs. The story is a road travelled, long with no easy exits or turnarounds. A foreboding American tale also about the recording industry, the musician and his art, all told with absolute frankness and detail revealing the true nature and backbone of a remarkable songwriter and performer.