The opening performance(May 5th, at Harvard University's Ray Lavietes Pavilion) of the Boston Lyric Opera's original adaptation of Margaret Atwood's dark, dystopian novel, "The Handmaid's Tale"  had by coincidence found the site – Harvard campus – where the author had originally planted her masterpiece of a brutal authoritarian society. With the physical stage re-imagined onto a basketball court,  as an imprisoned space with the performers then blocked by the infamous "wall" on one side and then surrounded by an audience in bleachers, there was an immediate intensity. The intent and impact, according to associate producer, Julia Noulin-Merat, was "for the experience to start the moment the audience enters the space." Read more…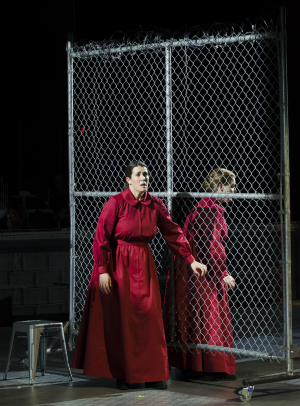 The set enclosed the audience and made them very much a part of the ritual of horror, imprisonment and abuse of the enslaved handmaids, designated as cattle to bear the children of the leaders of a new world order called Gilead. All of the staging impact heightened the compelling, dramatic and contemporary message present in this mind-blowing production.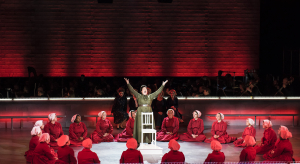 With an incredibly challenging adaptive effort, the collaboration between Danish composer Poul Ruder and librettist Paul Bentley delivers with the raw penetration of the script matching a stark and completely tonal "crack like a whip" orchestration from Ruder's score.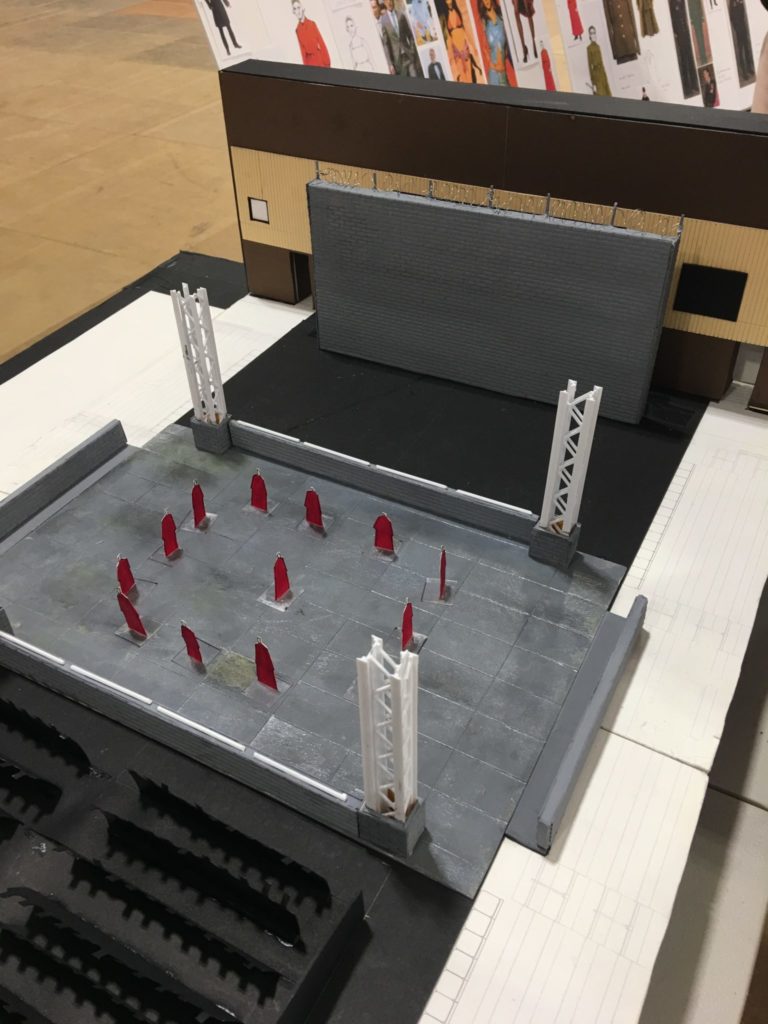 The mood is set by the score which effectively jars you one moment and un-settles you the next, mirroring the intensity of the scenes and action on stage. Holding the reins, David Angus, Music Director of BLO, conducts a tight and sharply executed super-sized orchestra of 65 players, with a chorus of about 34 singers, with complete control and expertise.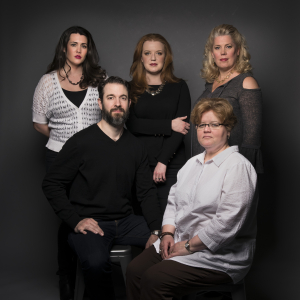 As the audience witnesses the human horror of the protagonist's predicament, the power of the drama is delivered and revealed in lyric and emotion by a brilliant lead performance by Jennifer Johnson Cano(Mezzo-Soprano) playing the role of Offred. Caroline Worra(soprano) as Aunt Lydia is the perfect nemesis who claims the stage with her horse switch and army green uniform, terrorizing with a glare and posture. All the rest of the cast follow the same in-tune pitch with their character roles.
BLO has surpassed their charge to "translate this story in the moment for the audience" as stated by renowned theater and opera director Anne Bogart, who joined BLO's creative team at the helm of "The Handmaid's Tale" production. Ms. Bogart immediately visualized this storyline with current relevance "in the ethos" of our society.
BLO's production of "The Handmaid's Tale" succeeds entirely in dramatically restating the relevance of Atwood's tale and the foreshadowing of a future dystopic society.