As infamous as the 1990 heist of thirteen works of art from Boston's Isabella Stewart Gardner Museum was, an approach to address the void has not been pursued artistically. Trumpeter Jason Palmer's release "The Concert: 12 Musings for Isabella" has taken on the challenge of composing original interpretations of these paintings and several other fine art objects. Palmer describes his reaction to the vacant frames left on the wall at the Gardner as "empty forms." With the 30th anniversary of the theft of masterpieces by Rembrandt, Vermeer and Degas along with other priceless paintings and objects, Palmer's compositions are a reminder of what was lost.
Palmer credits his inspiration from two occurrences. In 1997, as a student studying jazz trumpet performance at the New England Conservatory in Boston, he first noticed the empty frames denoting the missing artwork at the Gardner. The second experience came directly from a musician, jazz saxophone prodigy Grace Kelly, who was performing with Palmer early in her career, and had been commissioned to write a piece of music based on a famous painting from a renowned museum. Palmer's creative wheels starting turning and as he reflected, in a recent interview for AAJ, "what would these paintings sound like?"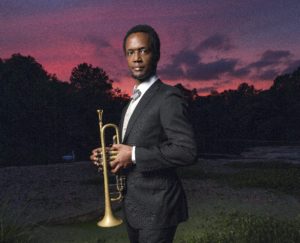 Having performed on over forty albums as a sideman, and with stellar musicians of the past and present around the world of jazz, Palmer has become one of the most in demand musicians of his generation. Surrounding himself with a high bar of talent for this release—including saxophonist Mark Turner, vibraphonist Joel Ross, bassist Edward Perez and drummer Kendrick Scott—Palmer accomplishes a lot in a range of very individually expressed pieces.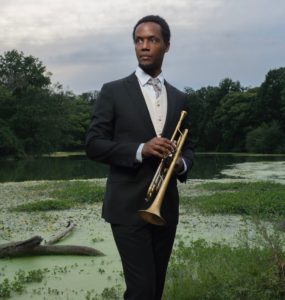 Palmer was on an exploration musically, "trying to use the technique of the painting and use it to inform me about the way I compose." The most literal interpretation was of Rembrandt's "A Lady and Gentleman in Black," which is a portrait of a Dutch husband and wife in formal black dress with a look of refinement and social stature. Seeing an aristocratic couple possibly dressed-up for a night on the town, Palmer chose a funky, bluesy up-beat tempo, using just the black keys on the piano to create the melody. With other paintings, Palmer focused on the angle of viewpoint either being an element more vertical or linear, his compositional approach "corresponding vertically or linearly based on the way the melodies are played on a melodic instrument."
Over two hours, the concert invokes a unique arrangement, tempo and musical statement for each composition, reminding us not to forget these masterpieces.