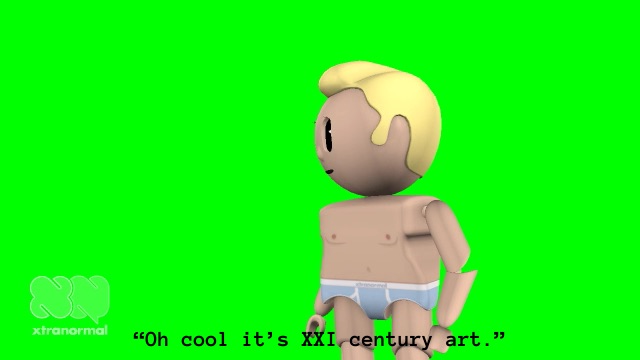 When you think of the internet, you generally take for granted that it'smostly a tool for your own personal or professional use, with all thebells and whistles. But when you dig below that surface, and start to explore beyond the technology, as stated by Barbara Lee, Chief curator at the Institute of Contemporary Art, you begin to see "how all art has been radically transformed by the cultural impact of the internet." The ICA's Art in the Age of the Internet, 1989 to Today, opening Feb. 7th, is the first major thematic group exhibition in the United States to "examinethe radical impact of the internet culture on visual art." This expansive, hugely interactive and timely exhibit is filled with "gotcha" moments that turns the mirror back on you, the viewer of the internet, reflecting culture and society and individualism in video and artistic interpretation and alternative "takes on reality." Featuring 60 artists, collaborations, and collectives, the exhibition is comprised of over 70 works across a variety of mediums, including painting, performance, photography, sculpture, video, web-based projects, and virtual reality.Withthe use and access of the internet becomingan expectation and assumption, this potent tool that effects all our lives, as related by Chief Curator Barbara Lee, "hastransformed attitudes and mores, affecting how societies see themselves." With a broad range of works and wide ranging themes, ICA's Art in the Age of the Internetsucceedsin deliveringa dynamic exhibitionthat confronts its audience in anexamination of how the internet has radically changed the field of art and the culture we live in.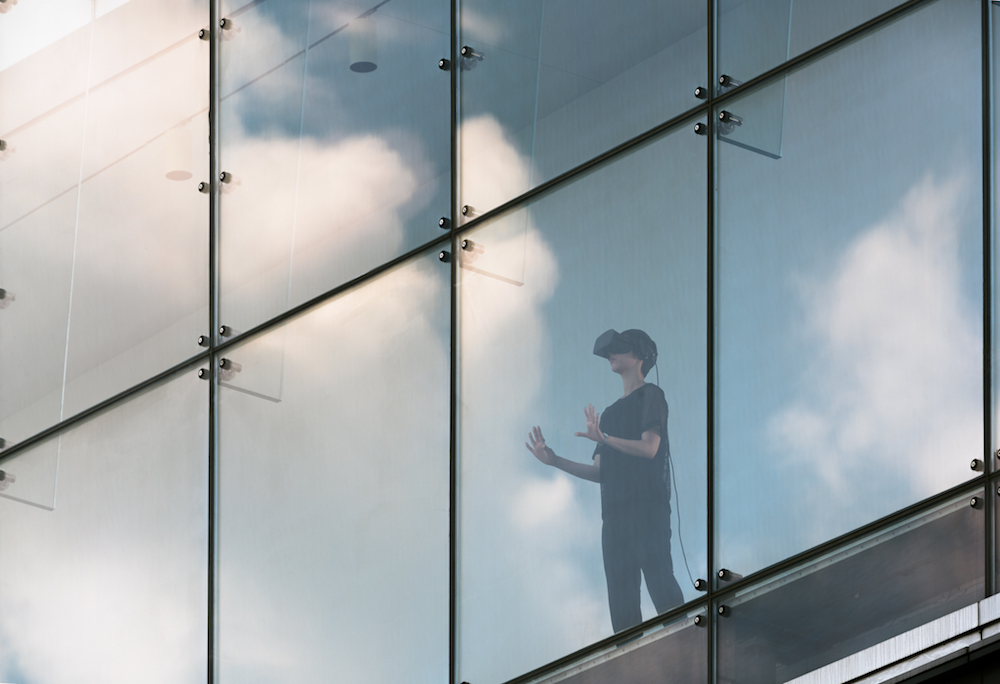 Divided into five thematic sections: "Networks and Circulation", "Hybrid Bodies," "Virtual Worlds," "States of Surveillance," and "Performing the Self.", Art in the Age of the Internetlooks at the implications of these subjects. In the opening press previewevent, Jill Medvedow, ICA's Ellen Matilda Poss Director, spoke directly to the thrust of the exhibit content as "facing thesechanges in art alongside the internet –our understanding of self, privacy, community, and virtual and physical space-and the way artists convey, explore and challenge them." Several examples of artist's work highlight and emphasize aspects of the internet's cultural impact and use as an art form. In the "Networks and Circulation"gallery section, video artist Camille Henrot's "Gross Fatigue" is a 13-minutemulti-image video that intentionally saturates the viewer with an overwhelming number of opening video screen windows –creating chaos with a kaleidoscope of images popping-up, de-sensitizing and overwhelming as it saturates the audience with a visual assault. In the "Hybrid Bodies" thematic gallery, video artist Ed Akins' "Safe Conduct" usesa digital avatar on a 3 channel HD monitor display to show the airport security process evolving toa breaking-down ofbody partsto be checked through the x-ray machine instead of just shoes and hand-bags, as we watch the avatar remove his nose and then ears and place them in the bin for screening.In the "Virtual Worlds" gallery, artist Harun Farocki brings you up close to the chilling reality of "video games"by using actualUS military computer battle training for theAfghanistan conflict. You, the audience, watch on split screen soldiers "playing" real-time computer games, examples from actual battles, and the resulting simulation of tank and hummer patrols tracking and "killing" its enemy targets in a desert environment simulation.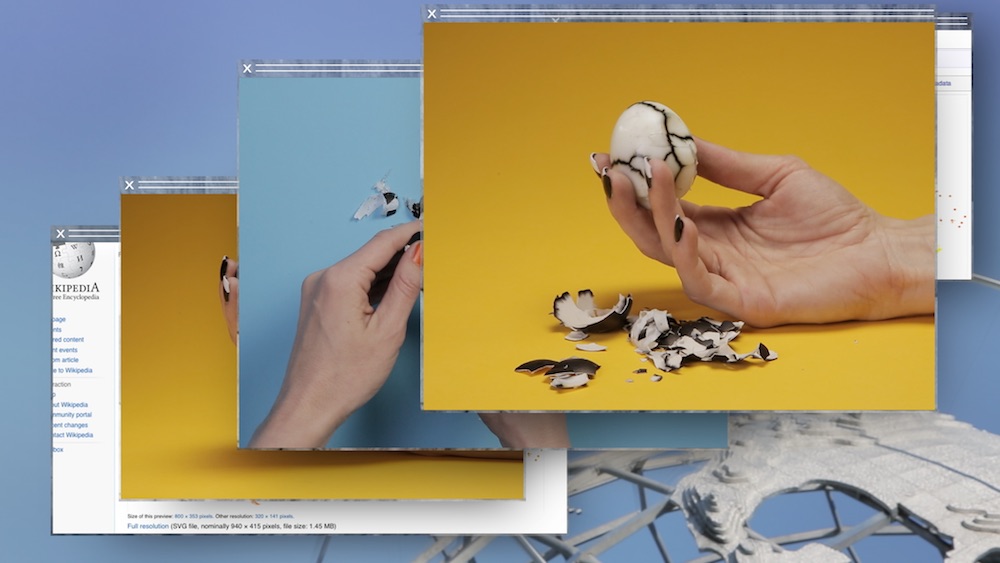 In our current world of hypersensitivity to surveillance, the "Statesof Surveillance" gallery finds your paranoia, by offeringseveral artist's work right out of George Orwell's "1984".Big Brother is alive and well andwatching you. There are two seemingly precious, harmless dollson stand displays (Lynn Hershman Leeson's CybeRobertaand Tillie, the Telerobotic Doll) who's eyes are actuallyvideo lenseswatching all that occurs in this gallery space and you can connect and watch at home too!!!(find web cam site at aiai.icaboston.org). Finally, in the "Performing Self" gallery we have an adult animation by Frances Stark titled "My Best Thing", which at a glance looks like a simpleinteraction between two cartoon Adam and Eve-like characters on a video screen, but in fact the dialogue is from the female artist's recording of an internet sex chat room she joined includingthe actual verbal conversation, which is not censored and sexually explicit. All in all, these themed galleries and artists combine to offer a full treatment of ideas, implications and impact of cultural changes occurring alongside the rise of the internet.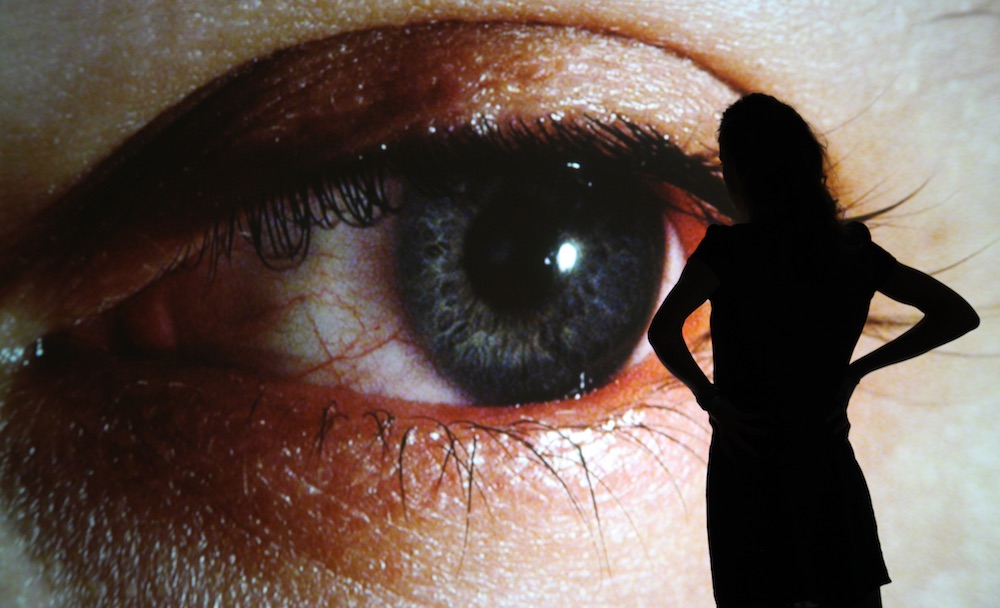 Thephrase, "be careful what you wish for", often used to describe the pitfalls of sudden fame or fortune, could easily apply to a society wishing for justthe benefits of the internet, as anall-in-one-bag technology and communication tool. ICA's Art in the Age of the Internetinstead gives viewers a chance toregisterand reflect upon, by artist's conveyance, the issues and challenges "of our understanding of self, privacy, community, and virtual and physical space" –on the information highway.