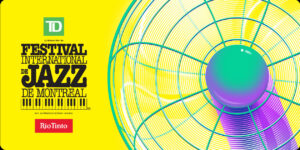 As one of the premier jazz festivals in the world, the Montreal Jazz Festival has taken the impact of their festival's cancellation this year and turned it into a musical happening that celebrates Canadian multiculturalism. As Canada celebrates the inclusivity of all ethnic groups inside their border, Canada Multiculturalism Day is celebrated on June 27th. With access to performance stages since the unfortunate closure of their annual summer jazz festival, the organization has innovated some musical magic, initiating a series of exciting and varied performances with a unique line-up of multicultural artists. All performances were free and just a click away from their web site( https://www.montrealjazzfest.com/en-CA ).
Most importantly, many of these upcoming artists would not have had the opportunity to have been seen by the thousands of music fans – jazz or otherwise – that tuned-in to the live-stream broadcast from June 27th to 30th. 
This real-time streaming event still succeeded in presenting the energy of a live moment, with the artists translating their power and passion with an on-stage presence. Of course, nothing can replace the audience's impact on a musician or the feeling of being physically there at a venue watching and listening to your favorite performer. However, these artists still connected with digital clarity, sound and emotion, knowing that they had fans gathered for a common shared live experience, from around the world. By evidence of the constant flow of FB comments coming in during each live stream performance, a connection had clearly been made between artist and fan, across continents, even without the applause.
With ethnic influences from such a variety of artists in Canada, the special digital MJF line-up captured a wide variety of musical backgrounds in this four-day schedule. Ranging globally in style, from all musical origins, performances and songs included: African-rooted vocal solos with polyrhythm chant and beat, sensuous Brazilian Samba driving an infectious rhythm, a Hip Hop rising star with Ethiopian heritage, an opera singer with aboriginal Canadian roots channeling tribal voices and two brothers playing traditional folk and protest songs, ex-patriots of the U.S. and making their home now in Montreal. 
With over 20 artists and groups in the four day special digital event, the line-up showed-off exceptional talent in all musical directions. Most sets were limited to approximately 20 minutes, with the exception of the lead-off artist for each night, who received a one hour set.
Festival Highlights
Malika Tirolien:
Born in Guadeloupe, and Montreal-based, vocalist Malika Tirolien was on-board with Snarky Puppy's 2013 Grammy Award-winning album Family Dinner – Volume 1. With an effortless range and haunting spirited vocals, she moved with a Caribbean rhythm including chorus from her minimalist band of artists on electric guitar, keyboard synthesizer and drums. Adding R&B with a snappy beat, almost pop-sounding, and also straight-ahead funk, her set of songs showed-off a wide arrangement of styles.
Rafael Zaldivar: 
A multi-faceted musician, composer, artistic director and educator, Cuban pianist Dr. Rafael Zaldivar has received acclaim from JazzTimes and DownBeat jazz magazines and his peers. On stage, he worked jazz into his classical training, commanding his band(bass, drums and congas) with heavy block chords reminiscent of Erroll Garner and Thelonious Monk, while his band delivered a Cuban-driven rhythm. He also set a melody on a handheld Clavier(keyboard) synthesizer, exhibiting both virtuosity and complexity while his band kept the pulsating beat.
Jeremy Dutcher:
Classically-trained Canadian indigenous tenor, composer, musicologist, performer and activist, became widely known for his first album Wolastoqiyik Lintuwakonawa, which won the 2018 Polaris Music Prize and the Juno Award for Indigenous Music Album of the Year. Performing at the piano, his pure tenor vocal with remorseful refrain carried a tribal sound. A singular piece, for his entire 20-minute set, was a range of beckoning operatic emotion accompanied by cellist Blanche Israel's heartening strings. Adding an overlay of actual tribal voicings made for a rare and completely original listening experience.
Jacques Kuba-Sequin: 
Montreal-based jazz and minimalist trumpeter Jacques Kuba-Sequin, recognized internationally as a top-tier trumpeter, with Juno Awards to credit, ranged through a set of all original pieces from Gillespie-sounding Be-Bop, to RTF Light as a Feather treatment with a Corea-like touch on accompanying Fender Rhodes by Jean-Michel Pilic. With the quartet displaying a solid interactive chemistry, the sound was both complex and simply entrancing, coupled with the melody from band leader Kuba-Sequin's trumpet. A night club set that would be talked about by any Village Vanguard NYC crowd.
Dominique Fils-Aimé: 
A Canadian singer with Haitian-roots, Fils-Aimé has drawn accolades, shortlisted for the 2019 Polaris Music Prize and winning the 2020 Juno Award for Vocal Jazz Album of the Year. Exploring all ranges of African influenced musical heritage including blues, jazz and contemporary genres, her performance began with a spoken poetic " I Rise" message of defiance, and moved easily through an enchanting R&B groove that seduced immediately. Accompanied by a soft fluid beat, with Salin Cheewapansri on drums and David Osei-Afrira on Claviers, Fils-Aimé's displayed a vocal mood range, moving from a whisper to soulful bliss, and then outraged cries – jumping  from one tempo to the next. 
The Barr Brothers:
Hailing from the United States, and based in Montreal, Andrew and Brad Barr delivered a set of indie folk, with Woody Guthrie-like lyrics, channeling love-lost and political protest with gritty bare-bone vocals from lead singer and guitarist Brad Barr. Sounding like a troubadour with raw feeling in his voice and a guitar-picking style, Brad was accompanied by his brother Andrew on drums, bassist Morgan Moore and harpist Eveline Gregoire-Rousseau, complimenting a small band chemistry. Moving past folk genre, Barr launched into a screeching guitar solo with feedback and distortion reminiscent of Neil Young's Crazy Horse. Closing with a ballad about inequality, Barr was reflective, accompanied by a serenading harp. Alternating between folk to folk/rock and edgy ballads, The Barr Brothers' performance showed an inventive variety, delivering original compositions and arrangements that were distinct. 
Closing each evening's live streaming set was a special selection of outstanding archival recordings from legendary performances of the past. 
The esteemed and stellar legacy of jazz pianist Oscar Peterson was on display with a 2004 filmed recording from Montreal Jazz Festival's vaults. With timeless precision and peer-less command of the keyboard, from blues, jazz, stride and love ballads, Peterson dazzled. Also featuring guitarist extraordinaire Ulf Wakenius, as well as exceptional veteran rhythm by Niels-Henning Orsted Pederson on acoustic double bass and Alvin Queen on drums. 
A 1982 recording of the late, great jazz bassist and anchor for Weather Report, Jaco Pastoriusincluded an energized large ensemble world-music band. Complete with Caribbean steel drum and congas, Pastorius allowed for an open-jam set with many solo opportunities for band members, but always was plucking the driving rhythm. 
A 1985 recording of Miles Davis, later in his jazz/rock fusion period, featured a full big-band with extended driving rhythm and funk and astounding jazz versions of pop songs by both Michael Jackson and Cyndi Lauper. Legendary jazz guitarist John Scofield was still early in his career but scorched the stage with edgy rapid scale leads alternating with Robert Berg on sax brilliance, with Davis directing all with his horn.  
Diva jazz vocalist Sarah Vaughn was also on tap from a 1983 filmed recording, with lots of scat-style interpretations of jazz standards and a beautifully exquisite version of Sondheim's "Send in the Clowns" as an encore, bringing the audience to their feet.
The 2020 Montreal Jazz Festival's special "Jazz is in the Air" digital edition succeeded in engaging a world-wide audience on-line for this 4-day event, with a multi-cultural selection that showed-off an extraordinary range of Canadian talent – for both developing and established artists.